CDE's faculty is comprised of professionally trained, highly educated & experienced dancers + teachers. Our instruction provides correct, safe, highly technical teachings with a caring + compassionate touch.
CDE training provides the preparation for students to pursue a professional career in dance + performance, to attend college as a dance major/minor/dance team member, or to have in your life as recreation or a treasured hobby.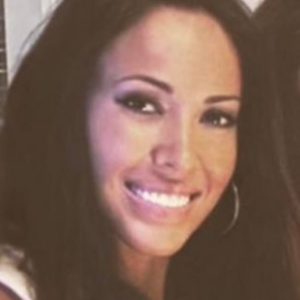 Co-owner + artistic Director of CDE
Earned her masters in Dance/Dance Education NYU BA in Psychology, Minor in Dance Rutgers College. Studied dance at SUNY Purchase + University of South Florida.
Early Studies- Walcoff McCusker. New Jersey Dance Theatre Guild, New Jersey Ballet, Steps, David Howard Studio, Princeton Ballet, Atlanta School of Ballet, The Martha Graham School Certified + Registered, 500 Hour Svaroopa Yoga Teacher and Yoga Therapist Certified Wise Earth Ayurvedie Consultant, Pilates Instructor, Performed with numerous regional ballet/musical theatre companies, MTV Productions/Club MTV International, Plays in the Park, NJ Nets Dance and Recording Artist Tour Dancer. Past Union County College and NJB Summer. 
Evy currently devotes her time to teaching and directing CDE.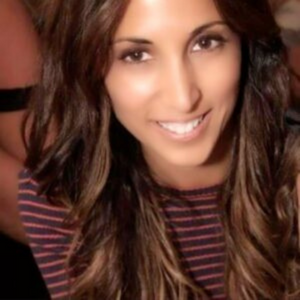 Christina Zavolas-Manousos
co-owner + Artistic director of CDE
Earned her BFA in Dance from Montclair State University. Early studies were at Walcoff-McCusker, New Jersey Dance Theatre Guild, Princeton Ballet, Atlanta School of Ballet, Broadway Dance Center Performed with the Montclair State University Musical Theatre Company and taught dance to non-majors, regular featured dancer on CLU, MTV from 1987-1992, toured with Black Box, and Projecto Uno. She choreographed dancers performing with musical artists, specializes in dance for young children.
Christina currently devotes her time to teaching and directing CDE.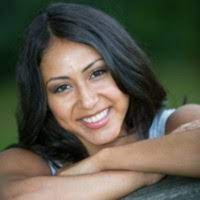 BFA Dance Montclair State University- Natalie is a Professional Dancer, Teacher and choreographer in numerous styles of dance. She is currently performing and teaching throughout the tristate area and L.A. Natalie is also pursuing a future career in sports medicine for dancers.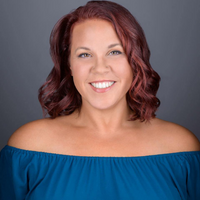 is a dancer, choreographer and dance educator with more than 25 years experience. Amanda received her Bachelors of Fine Arts in Dance Performance from Montclair State University. She is currently on tour as a Judge/Master teacher for Groove, Dance Xplosion and DECA Dance Competitions. Amanda has expanded her love for dance into the ballroom world where she is currently training as a competitor in American Rhythm & Smooth Ballroom Dance. She is a Founding member and the Resident Choreographer for The Brook Arts Center Community Players.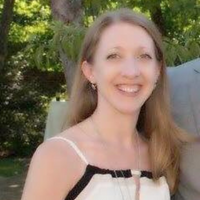 Jennifer Innis is a dance instructor and choreographer with 30+ years experience. Earned her BFA from Syracuse University. Trained extensively at Steps and Broadway Dance Center and at the New Jersey School of Ballet. Early ballet training was in the Russian Vaganova Style, but has also studied Balanchine and Cecchetti traditions.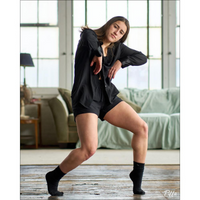 is a dance artist who holds a BFA in Dance and a minor in Business from Temple University. Shestudied ballet, modern, jazz, and tap for 16 years at Center for Dance Education. She is currently a member of Freespace Dance Company and rachelanddancers in New York City. Her recent choreographic work has been presented at The Secret Theater in Queens, NY,  Conwell Dance Theater in Philadelphia, PA, and in virtual settings. Lindsey is a rotating assistant for Tracie Stanfield's virtual classes at Broadway Dance Center. For the past five years, she has been teaching contemporary, lyrical, jazz, tap, ballet & creative movement in the tristate area. In addition to dance, she is the administrator for Group Motion in Philadelphia, PA, and worked on the social media team at American College Dance Association & Boyer College.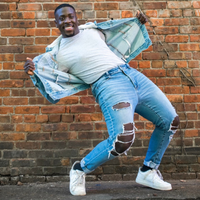 Jasón Wells is now a Montclair State University Alumnus, with a BFA in Musical Theatre and has been performing in company works, commercial dance, musicals, and is a part of the teaching faculty for Liberate Artist. Jasón Is so excited to be back with his CDE fam and can't wait to work with such talented young artists.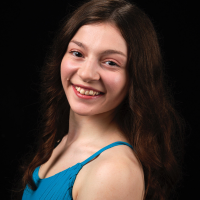 ​Madison Scheideler earned her Bachelor of Fine Arts in Dance from Rutgers University & is a second-year graduate student in their EdM Dance Education program. She is a member of the National Honor Society for Dance Arts. Madison has trained in the Royal Academy of Dance certification program and danced with the World-Famous Donetsk Ballet Company for the Nutcracker. She has worked with the Ananya Dance Theatre & choreographers such Pam Tanowitz, Michelle Manzanales from Ballet Hispanico & the late Kim Elliott. She is also a choreographer & teacher & an International Talent Winner for 3 self choreographed modern ballet solos. She has a passion for teaching young aspiring dancers.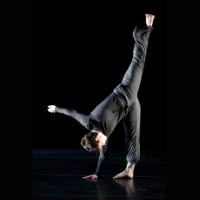 Originally from Rochester, NY, is a SUNY Purchase Conservatory of Dance graduate with a BFA in Dance & Composition. Prior to their college education they trained at The Draper Center for Dance Education, the official school of The Rochester City Ballet. Emilee is currently located in Queens, where they freelance both as a dancer and choreographer. Emilee also frequently guest choreographs/teaches throughout the NYC area. They have performed works by Doug Varone, Loni Landon, Manuel Vignouelle, Dylan Crossman and many more. Currently, they are a principal dancer/founding member of MEAGmove dance company, & the artistic director of their own dance company Spare/Change Dance Collective. The company's work has been featured at numerous festivals throughout NYC and has been featured in many music/dance films.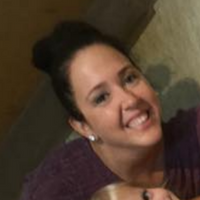 Kim is currently attending Kean University and has been teaching in our Youth Program for 20 years. Kim holds her certificate in teaching children's dance from Dance Educators of America. She is the Assistant Director of her church's Dance Ministry, and performs/choreographs Liturgical Dance. Kim performed with Great Adventure and taught Children's dance at numerous studios before joining our faculty. Kim's kindness + compassion along with her knowledge + experience of teaching dance to children make her an exceptional + loved teacher by her young students.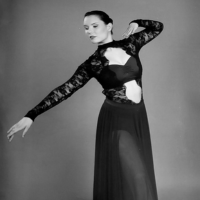 has studied many forms of dance since the age of two, including tap, jazz, musical theater, modern, lyrical, with a specialty in classical ballet and pointe.  Hannah studied the Royal Academy of Dance ballet curriculum as well as programs from American Repertory Ballet and Rutgers Mason Gross School of the Arts. Hannah trained and performed with a teen performance dance company until the age of 18, She then continued with her passion of teaching. She has received credentials from Associated Dance Teachers of New Jersey. Hanna currently performs with the Brook Arts Center Community Players. Hannah strives to inspire passion for dance in a safe, fun & nurturing environment,
guest teachers + choreographers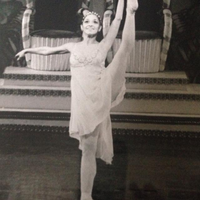 Former Principal dancer with the New Jersey Ballet Company for over 20 years. Rosemary currently teaches and coaches at NJB as well as guest teaching at CDE and other venues.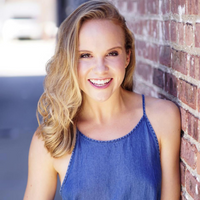 CDEs prodigy is now one of the exclusive 12 full time Radio City NYC Rockette's and has joined our faculty. She studied all forms of dance at CDE since age 3 when CDE first opened and also studied at Somerset Vo-tech highschool and NYC schools. She performed as Clara in the Radio City Christmas Spectacular at age 11, as well as numerous other stage performances, commercials and modeling jobs. Katelyn is also an instructor at Pure Barre when she isn't performing.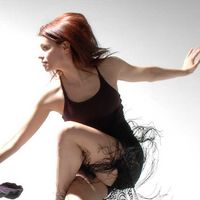 BFA Dance, Montclair State University. Lisa was a scholarship apprentice/understudy for Jennifer Miller/The Works for several years and has additionally performed with Flexicurve project, Smith and KDNY. Professional Modern dancer with the ELISA MONTE Modern Dance Company in NYC. Was member of Freespace Dance Company & an apprentice with Jennifer Muller Dance Company in NYC. Professor at numerous community colleges, Montclair State Univ & College of St Elizabeth.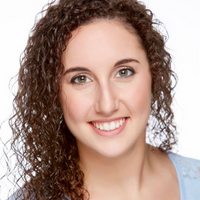 Jen Silver EDM, BFA, recieved her Masters Degree in Dance Education/PK-12 Dance teacher certification (NJ CEAS) from the Graduate School of Education at Rutgers University. Prior to this, Jen graduated Summa Cum Laude with her BFA in Dance Performance from Mason Gross School of the Arts, Rutgers University. Jen has danced with Spark Movement Collective, Marked Dance Project, eSKay Arts Collective, Koley Pruitt Dance, Humanistics Dance Company, and Erin Pryor Dance Theatre. She is an ABT certified teacher(pre-primary-level3) and has taught in a variety of settings, including studios, public schools and community dance programs.
"I wish I had known about the school years ago. I finally feel at home. I don't feel like people are judging me. I feel safe to be myself. Whenever I have a bad day, I go to dance and then I feel so much better. That's something you can't put a price on. I feel that I have really improved as a dancer since joining the CDE family 🙂 I can't wait to continue growing with you guys!
"At CDE the teachers and staff are amazing. The studio is clean, neat and ran professionally for our children. The commitment from everyone throughout the year really shines at our annual Dance Collage. We are like one big family."
"Our daughter Jen has been dancing at CDE since she was 3 years old. This is her 11th year at CDE and she thinks of it as her home away from home. CDE is the perfect school for her: it is a serious dance school that has always been a place of positive reinforcement and encouragement. Her teachers are both mentors and friends, and she dances with the nicest group of girls! We're proud members of the CDE family."
"We have been a CDE family since 1998. We have watched our daughter Yasmine grow from an uncoordinated toddler to a graceful, bright and talented young lady. The teachers at CDE cultivate not only dance skills, but encourage students to care for themselves, building confidence and poise!"
"My daughter has been a dancer for 16years and loves it. When you dance at CDE, you become part of a family, the staff is wonderful and the performances are spectacular. She is now a dance Major at Nova Southeastern University !"
"CDE is a wonderful experience for our whole family. We find they have developed the perfect blend of fun, dance education, fitness and emotional growth. Our girls, Kim and Kathleen, were able to pursue the creative side of their personalities with the help of the staff and instructors at CDE. They have matured into well rounded young women and CDE was a huge part of the development. Kim was able to use her training at CDE to become an integral member of the #2 ranked dance team at the 2009 College Dance Championship for St. Joseph's University in Philadelphia. Kathleen continues to excel in the Talented and Gifted Dance program at Somerset County Vocational High School."
"Center for Dance Education is a top-notch dance studio offering very professional, yet nurturing learning environment. The annual show-stopping performances of the Nutcracker and dance recitals area true testament to the high-end level of experience, passion, love and art of teaching that Evy and Christina, and all of the instructors display to all of their students!"
"My two daughters have been dancing at CDE for five years. I am so pleased with the professionalism and caring of the faculty and staff, as I watch my daughters continue to develop as dancers."
Good morning! Thank you so much for last night!!! It was such an amazing show and so much fun to watch the older girls too, they are phenomenal!!! Evy, my husband and I loved what you said about you and Christina's vision for the studio. About how you don't only want to build great dancers, but also great humans. It's one of the things we love most about CDE. Watching — technique improve so much over the years has been amazing, and watching her confidence grow has been even better. You have created such an incredible environment where these girls feel so comfortable and confident and everyone is so kind. I loved watching the level 5 girls cheering on the level 3 girls at the dress rehearsal. The older girls are so sweet and encouraging to the younger ones and it's really a special place. When I drop —off for classes, everyone is friendly and that doesn't happen at middle school or most other places in their worlds. So thank you all so much. Hope you have a great summer and a bit of a break (you deserve it!!!)
To all the wonderful staff at CDE… Thank you for such a beautiful show last night. Seeing —build confidence on stage thanks to all the hard work you put in week to week makes my heart swell with pride and happiness. The show was beautiful and moved me to tears. Thank you for all you do!
I wanted to say how much we loved last night! It was so much fun to watch all the girls as they are getting older, thank you so much to all the teachers!! Jen I, Amanda, Jen Silver, and of course Evy. This has been such hard year for us, such a great way to end the year, and resume our lives. Thank you for all the support this year, I truly appreciate it.
What a wonderful show thing evening! Loved seeing — grow through the years. Tonight's routines and music choices for her classes were just phenomenal. Amazing job to all of you! I know it takes so much heart, grit and love to do what you all do. Have a wonderful weekend!! All smiles over here!!
The Collage was incredible! It was just what everyone needed to feed the soul with positive energy. Thank you for you and your staff for all the hard work. Ella is already looking forward to Sept!
Just a quick note to thank you all for the way you ran dress rehearsal yesterday. I appreciate your balance, efficiency and professionalism with remembering these are "little" girls and families trying to make it all work. I loved how the older girls waiting in the theater were cheering on the younger ones as they watched. It really shows you've created a community that cares about each other and understands that those little girls are the next big girls 🙂
The teachers and staff put their heart and soul into everything they do. The growth I have seen in my daughter throughout the years is immense. CDE teaches amazing technique and puts on stunning performances. I am grateful for the experience my daughter has had at CDE.
Since starting at 3 years old, I have watched my '17 year-old daughter Molly fall in love with dance and gain so much confidence in herself. This is in result of the expertise, patience, and care provided by the family owned, Center for Dance Education. The owners, teachers, and staff continuously show all dancers love, support, and encouragement. If you are looking for a non-competetive environment, with only performances, look no further than CDE!
After a tragic event in our lives 3 years ago, my daughter wasn't sure if she wanted to continue dancing. Thankfully, we found CDE and she was welcomed with unconditional support & kindness. Her love of dance has blossomed again and the amazing family at CDE is the reason.
The teachers are absolutely wonderful. They teach with their heart and have the passion to help your child achieve the best they can be. Not everyone is there to become a professional dancer, but it will give confidence to achieve goals in life. CDE becomes a second home to the students. As a matter of fact, students that have gone on to college come back to visit often :). (Mother of cde alum Katelyn Gaffney- NYC rockette )