cde is recognized in our community as
A Performing Dance Studio
We are dedicated to offering quality, professional and enjoyable dance classes for all ages and all levels.
-Professional Instruction
-Private Building
-Unlimited Makeup Classes
-Open on Sundays
-NO Dance Competitions
-Annual Nutcracker Performances
-Shorter, Local, and Optional Performances
-Class Age Starts at 2 1/2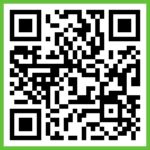 Join our text message group! 

Want to learn more about us?
Start by meeting our faculty!
"I wish I had known about the school years ago. I finally feel at home. I don't feel like people are judging me. I feel safe to be myself. Whenever I have a bad day, I go to dance and then I feel so much better. That's something you can't put a price on. I feel that I have really improved as a dancer since joining the CDE family 🙂 I can't wait to continue growing with you guys!
"At CDE the teachers and staff are amazing. The studio is clean, neat and ran professionally for our children. The commitment from everyone throughout the year really shines at our annual Dance Collage. We are like one big family."
"Our daughter Jen has been dancing at CDE since she was 3 years old. This is her 11th year at CDE and she thinks of it as her home away from home. CDE is the perfect school for her: it is a serious dance school that has always been a place of positive reinforcement and encouragement. Her teachers are both mentors and friends, and she dances with the nicest group of girls! We're proud members of the CDE family."
"We have been a CDE family since 1998. We have watched our daughter Yasmine grow from an uncoordinated toddler to a graceful, bright and talented young lady. The teachers at CDE cultivate not only dance skills, but encourage students to care for themselves, building confidence and poise!"
"My daughter has been a dancer for 16years and loves it. When you dance at CDE, you become part of a family, the staff is wonderful and the performances are spectacular. She is now a dance Major at Nova Southeastern University !"
"CDE is a wonderful experience for our whole family. We find they have developed the perfect blend of fun, dance education, fitness and emotional growth. Our girls, Kim and Kathleen, were able to pursue the creative side of their personalities with the help of the staff and instructors at CDE. They have matured into well rounded young women and CDE was a huge part of the development. Kim was able to use her training at CDE to become an integral member of the #2 ranked dance team at the 2009 College Dance Championship for St. Joseph's University in Philadelphia. Kathleen continues to excel in the Talented and Gifted Dance program at Somerset County Vocational High School."
"Center for Dance Education is a top-notch dance studio offering very professional, yet nurturing learning environment. The annual show-stopping performances of the Nutcracker and dance recitals area true testament to the high-end level of experience, passion, love and art of teaching that Evy and Christina, and all of the instructors display to all of their students!"
"My two daughters have been dancing at CDE for five years. I am so pleased with the professionalism and caring of the faculty and staff, as I watch my daughters continue to develop as dancers."
Good morning! Thank you so much for last night!!! It was such an amazing show and so much fun to watch the older girls too, they are phenomenal!!! Evy, my husband and I loved what you said about you and Christina's vision for the studio. About how you don't only want to build great dancers, but also great humans. It's one of the things we love most about CDE. Watching — technique improve so much over the years has been amazing, and watching her confidence grow has been even better. You have created such an incredible environment where these girls feel so comfortable and confident and everyone is so kind. I loved watching the level 5 girls cheering on the level 3 girls at the dress rehearsal. The older girls are so sweet and encouraging to the younger ones and it's really a special place. When I drop —off for classes, everyone is friendly and that doesn't happen at middle school or most other places in their worlds. So thank you all so much. Hope you have a great summer and a bit of a break (you deserve it!!!)
To all the wonderful staff at CDE… Thank you for such a beautiful show last night. Seeing —build confidence on stage thanks to all the hard work you put in week to week makes my heart swell with pride and happiness. The show was beautiful and moved me to tears. Thank you for all you do!
I wanted to say how much we loved last night! It was so much fun to watch all the girls as they are getting older, thank you so much to all the teachers!! Jen I, Amanda, Jen Silver, and of course Evy. This has been such hard year for us, such a great way to end the year, and resume our lives. Thank you for all the support this year, I truly appreciate it.
What a wonderful show thing evening! Loved seeing — grow through the years. Tonight's routines and music choices for her classes were just phenomenal. Amazing job to all of you! I know it takes so much heart, grit and love to do what you all do. Have a wonderful weekend!! All smiles over here!!
The Collage was incredible! It was just what everyone needed to feed the soul with positive energy. Thank you for you and your staff for all the hard work. Ella is already looking forward to Sept!
Just a quick note to thank you all for the way you ran dress rehearsal yesterday. I appreciate your balance, efficiency and professionalism with remembering these are "little" girls and families trying to make it all work. I loved how the older girls waiting in the theater were cheering on the younger ones as they watched. It really shows you've created a community that cares about each other and understands that those little girls are the next big girls 🙂
The teachers and staff put their heart and soul into everything they do. The growth I have seen in my daughter throughout the years is immense. CDE teaches amazing technique and puts on stunning performances. I am grateful for the experience my daughter has had at CDE.
Since starting at 3 years old, I have watched my '17 year-old daughter Molly fall in love with dance and gain so much confidence in herself. This is in result of the expertise, patience, and care provided by the family owned, Center for Dance Education. The owners, teachers, and staff continuously show all dancers love, support, and encouragement. If you are looking for a non-competetive environment, with only performances, look no further than CDE!
After a tragic event in our lives 3 years ago, my daughter wasn't sure if she wanted to continue dancing. Thankfully, we found CDE and she was welcomed with unconditional support & kindness. Her love of dance has blossomed again and the amazing family at CDE is the reason.
The teachers are absolutely wonderful. They teach with their heart and have the passion to help your child achieve the best they can be. Not everyone is there to become a professional dancer, but it will give confidence to achieve goals in life. CDE becomes a second home to the students. As a matter of fact, students that have gone on to college come back to visit often :). (Mother of cde alum Katelyn Gaffney- NYC rockette )